Local family reaching out to community for help to save beloved pet
By Heather Middleton – hmiddleton@henryherald.com –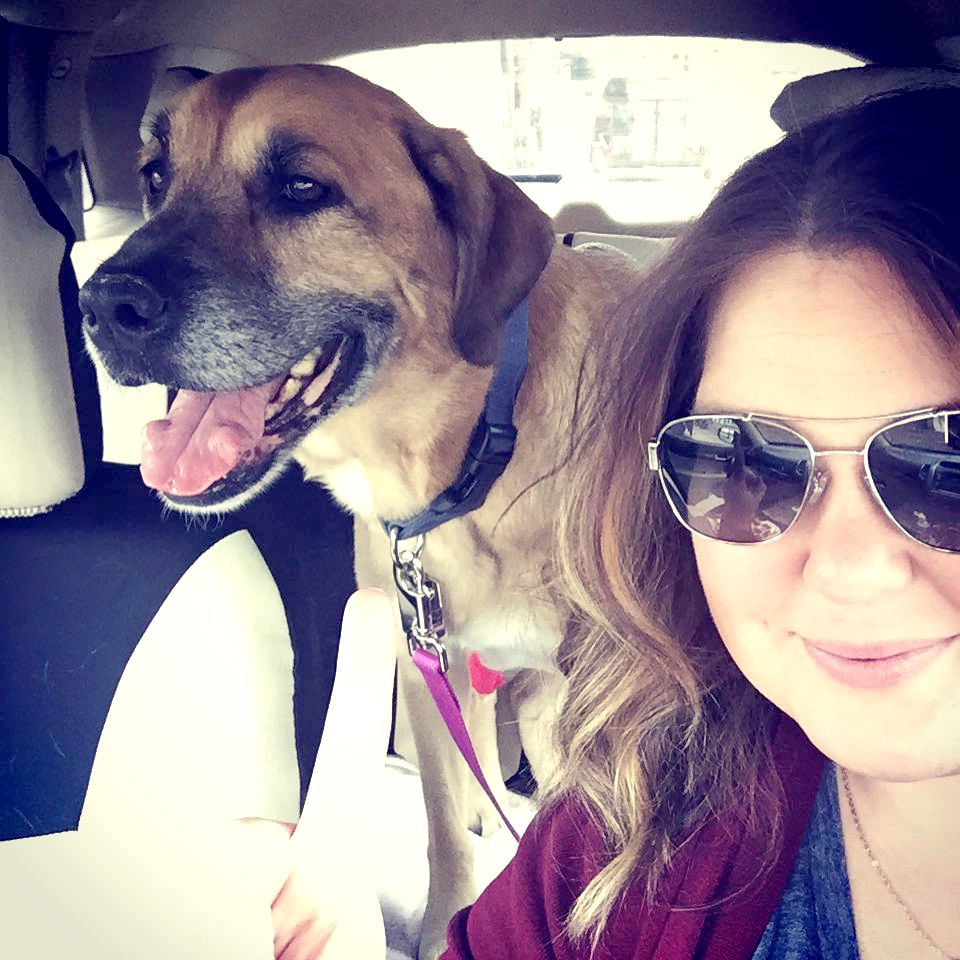 HAMPTON — Ava Freeman is a beloved family dog. At a little less than 100 pounds, the mastiff and Labrador retriever mix still thinks she's a lap dog and her main job is to take care of her family.
Her owners Julie and Christopher Freeman said the love she has given them over the last 10 years has been invaluable.
Ava was by Julie's side while the couple's young son, Austin, battled Ewing's Sarcoma, a cancer that grows in bones and soft tissue of the body.
 "I had to be strong for my husband and children, but with Ava I could just hold her and cry," Julie said.
When Austin lost his battle to cancer in October 2016, Julie said she "lost it." But Ava was there to comfort her and listen.
"She's done so much for me, and she watches out for me," Julie said. "When I feel bad she's there to give me a hug."
Julie said Ava helped her and the family adjust to a "new normal" after losing Austin.
In January, things were about to change again for the Freemans. After a long day, Julie was relaxing in her recliner petting Ava when she felt what she thought was a tennis ball near her throat.
"I thought she had swallowed a ball," Julie said. "I was reaching down her throat trying to get it out."
A trip to the vet the following morning revealed that Ava didn't have anything in her throat. But what she did have were enlarged lymph nodes. After a few tests, it was discovered the loving family dog had developed cancer.
The disease had come on very quickly. With the diagnosis, Julie said all the feelings surrounding Austin's cancer came rushing back.
"I said, 'You gotta be kidding me. Can we just not deal with cancer for a little while?'"
Despite having cancer, Ava was in otherwise perfect health. Julie said the vet gave her three options for treatment — treat with steroids, which would give Ava a few months to live, chemotherapy or euthanasia.
"I couldn't fathom putting her down," Julie said.
The couple decided to pursue chemo, but were unsure how they would afford the treatments. The top protocol called for 16 weeks of chemotherapy using multiple drugs. Each treatment costs nearly $800.
"We came to the realization there was no way we could do that," Julie said. "We spent every penny we had on Austin, and we're still paying off medical bills."
They opted for the type of treatment using only one drug.
But the veterinarians at the University of Georgia's College of Veterinary Medicine knew Ava had a much higher rate of survival if the more expensive therapy was used.
That's when the family was teamed up the Magic Bullet Fund, a nonprofit that helps families pay for cancer treatment. MBF was created in honor of founder Laurie Kaplan's Siberian Husky, Bullet. Kaplan's dog beat the disease and lived for another 4.5 years.
MBF works to help families raise money for cancer treatment for their pets within its network, but also requires pet owners to raise funds.
"They really do good things for people," Julie said. "I can't be grateful enough to them."
So far, Ava has had two treatments. Julie said she's doing well and remains "the life of the party."
"The outlook is good," Julie said. "The tumors have already shrunk."
With MBF's help, the Freemans have been able to give Ava the best chance at survival, and they're asking for the community's help to continue treatment.
Donations are tax exempt and go directly to MBF. The fund then pays the vet clinics directly. To give to Ava's treatment, visit www.themagicbulletfund.org and click on Donate for a Dog, then scroll down to Ava Freeman. Donors can also text AVA to 71777.
"She's a good soul," Julie said. "Ava's done so much for us, and we want to give her the best chance."